The best third-party logistics partner for your business will help you streamline operations, cut costs and enhance your supply chain and distribution logistics. With so many options out there, selecting the best logistics partner can be overwhelming, but we're here to help you out!
FMCG brands need to be able to identify which third-party logistics partner is the most suitable provider based on your business needs.
Aligned with the current economic landscape, FMCG brands need to be able to adapt quickly to uncertainties, while leveraging on any opportunities to expand further and curb costs. With a strong performing third-party logistics provider, your brand can be positioned for the best possible path to success.
5 Strengths of Top Logistics Providers That You Can Leverage On
#1: Leading-edge Technology
The use of technology will help to streamline your company's distribution network. Innovative technologies include automation of manual processes, real-time tracking and visibility of inventory and assets, and machine learning to optimise logistics and provide the best performance, features and functionality.
#2: Extensive Transportation Network

A wide carrier network with a multitude of hubs, warehouses and vehicles  in various locations is useful when you want to scale your deliveries to new locations. It can also be a backup plan in case of disruptions to usual carriers for your goods. Basically, this helps you handle the complexities and unpredictability that comes with FMCG shipments. 
#3: Customer Centricity
Choosing an appropriate logistics provider is crucial for any business.  One who demonstrates clear and prompt communication and provides regular updates on the status of your shipments – this level of transparency ensures you are always aware of any potential delays or mishaps that may occur during the transportation process. Ultimately, partnering with a logistics provider who prioritises communication will give you the peace of mind you need to focus on other aspects of your business. 
#4: Proven Safety Record
A good logistics provider would have standards and safety integrated into the core of their operations. Some implemented measures to look out for include: comprehensively trained on-ground and transporting staff, high-performing vehicles with frequent maintenance, and overall well-defined SOPs and quality management processes.
#5: Flexibility in Procedures
There are two main ways a logistic provider can display flexibility. First, with the understanding that every business will have their own changing requirements, providers should be willing to adapt their own standard procedures to ensure that all your needs are accounted for. Second, these providers would also be quick in working around any unexpected issues arising while on the job, so that the potential delays to your delivery become miniscule.
2 Tips for Choosing Your 3PL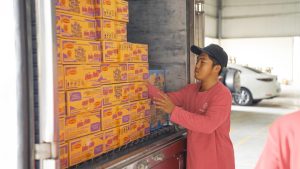 #1: Evaluate based on YOUR business needs
Now that you've got a good idea of what you're looking for, it's time to see if the 3PL's offerings align with your company's values and plans. Having a clear picture of your company's transportation lines, freight logistics, costs, performance audit, and relationships also allows for more seamless integration with your new 3PL. 
#2: Familiarise yourself with good AND bad customer testimonials
Other customers' experiences provide a bigger picture on the 3PL's capabilities and shortcomings. Taking a look at these factors will give you a good idea of a provider's real-world experience and help you figure out if they're a good match for your supply chain goals.
Introducing Ninja Mart: an FMCG-focused 3PL
In February 2021, Ninja Van launched Ninja Mart – a unit that focuses on bringing FMCG brands to Malaysia and Vietnam's rural regions. This means you can tap on our existing network to connect directly with modern and traditional grocery stores in over 25 urban and rural provinces of Malaysia and Vietnam. 
Backed by Ninja Van's expertise and experience, Ninja Mart's entire distribution ecosystem is powered by industry-leading technology. 
Our coverage extends across more than 38,000 mom-and-pop stores in the region, assisted by 38 hubs for quick fulfilment. Weekly store visits are conducted by 250+ Ninja Mart salesmen to build on-ground rapport. 
Vietnam & Malaysia's Growing Opportunities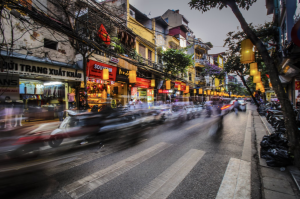 Thanks to its stategic location at the crossroads of key trade routes, FMCG grew in SEA by 4.2% YoY, with food, beverages, and homecare leading the way. In fact, Vietnam's rural regions beat the market with an impressive YoY growth of 8.2%. 
Vietnam's rapid economic development and urbanisation led to increased disposable income, resulting in an increase in consumption of FMCG products. Similarly, FMCG boomed in Malaysia during the COVID-period, with neighbourhood mom-and-pop stores emerging as a preferred source for groceries. In fact, approximately 40% of consumers now turn to convenience stores for their daily essentials.
Digitally-networked Supply Chains as a Key to Success
Ninja Mart's tech-enabled platforms focus on: 
swift coverage ramp-up in weak regions

direct reach to POCs through digitalised interactions

data-oriented POC management and optimisation
Ninja Mart provides detailed sales performance reports, monthly inventory forecasts, store audits, and the latest census information without extrapolation. You can be assured to deliver the correct quantities to local stores based on consumer demand, all while gaining valuable insights and analysis to thrive in today's digital-first economy.  
In addition, Ninja Mart has a over 95% SLA of 48-hour delivery periods, driving the highest customer satisfaction. All these certainly help in getting your products efficiently and safely to rural areas! 
All in all, doing business with a logistics provider that has a great reputation and deep experience can make every shipment an easy experience to simplify your job, even more so when tackling new business opportunities in harder-to-reach locations.
With Ninja Mart, you can expand into rural SEA with minimal investments and a streamlined distribution structure – offering your business a direct line to success. Ready to embark on your shipping journey with the best international 3PL in the market? Sign up here today, and check out more insights!