When it comes to logistics, relationships are key – the stronger a sales team's ability to interact and negotiate, the more likely you are to build a strong connection with your customers and ensure their loyalty and retention rate.  
As an FMCG business, you've probably already explored ways to expand your reach or cut costs to stay competitive. But have you considered the power of a robust sales team to handle on-the-ground activities and help take your business to the next level? 
Partnering with Ninja Mart for your logistics needs means that a strong sales team will be a key part of your business's outreach efforts, particularly in hard-to-reach rural areas. 
At Ninja Mart, we're all about FMCG logistics. We specialise in connecting brands with grocery stores in Malaysia and Vietnam, and our services include weekly store visits from our team of 250 salesmen.
How a Strong Sales Team Helps Your Business Grow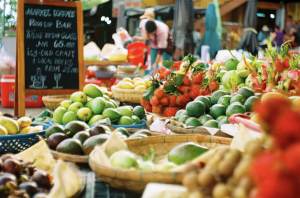 Established Customer Relationships Lead to Higher Retention
A strong sales team has the ability to create a lasting impact of your brand on your clientele, influencing their emotions to understand your FMCG company beyond the transactions. 
Building rapport with customers is key to establishing a lasting connection with your brand. When your sales team connects with customers on a personal level, it creates an emotional bond that can be hard for competitors to break. In fact, even a small increase in customer retention – like 5% can increase profits up to 95%! That's why securing a loyal customer base is yet another strategy to maximise your profits for long-term success.
Pads the Risks of Market Expansion
On-ground relationships are all the more crucial when you venture into new markets. 
With Southeast Asia's FMCG sector hitting 4.2% YoY growth, this segment represents an abundance of new business possibilities. If your brand's local presence is limited, your supply chain becomes integral to forging positive customer relationships. 
With a sales team that knows the ins and outs of the region, you can rest easy knowing that your FMCG brand is in good hands. They'll help you figure out which products to stock in local stores and provide valuable insights on uncharted rural territories. It's like having a bridge between your brand and your customers!
Data-oriented Sales Strategies for Streamlining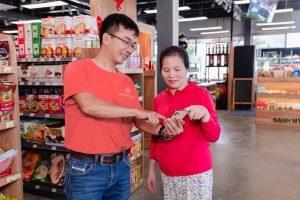 Apart from building relationships, primary data collected is also handy in personalising future interactions. 
During every store visit, sales teams become increasingly accustomed to a retailer's needs, interests, and preferences. With this valuable data, we can help you create targeted messaging and promotions, and make better inventory recommendations. 
These insights also help you set more realistic sales quotas while fully maximising your stock through proper allocation.
Analytics tracking also assesses customer loyalty by observing customer engagement with your brand. Interventions can then be implemented through relevant promotions to retain less engaged customers.
For a Dedicated Sales Team with Minimal Investments – Partner with Ninja Mart
With a 250 strong on-ground salesforce, Ninja Mart is able to provide focused weekly visits across 30000 stores in our network that spans 30 Vietnamese provinces and 10 urban and rural areas in Malaysia. The growing demand for FMC products in these countries, driven by economic development and evolving consumer preferences, makes it an opportune time to partner with us 
Extensively Knowledgeable on Local Markets
Since our formation in February 2021, we've rapidly expanded our local network by going the extra mile to onboard grocery stores in rural areas.. 
This process has allowed us to gain a better understanding of our customers' focus areas, successes, challenges, and future plans. So rest  assured, we have the right tools to ensure success for your FMCG brand, local retailers, and as a logistics provider.
Industry Leading Tech-powered Platforms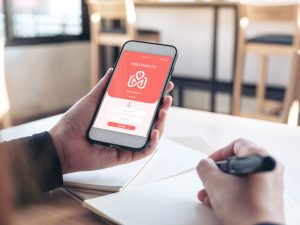 At Ninja Mart, we rely heavily on digitalisation to ensure speed given ever-changing inventory demands. Data-oriented measures are used to manage mom-and-pop stores, where we provide all retailers with a self-service application for digital interactions and educational content.
Ninja Mart operates on an "Anytime Ordering" model. Based on their real-time needs, customers simply order through mobile applications like Zalo, a Vietnamese messaging app, and orders are delivered within 48 hours. On these applications, customers order from a one-stop shop to give them access to the widest array of products. Some of these products come from our reputable FMCG partners such as Julie's, Lotte, and Tiger Beer.
Artificial Intelligence is used to analyse monthly sales inventory for direct insights into a store's behaviour and needs. These are used for focused go-to-market planning and reporting conducted by Ninja's Key Account Managers to assist FMCG businesses with shipment scheduling.
It's worth noting that things like fast and efficient deliveries and quality customer interactions can make a huge difference in customer loyalty, and ultimately determine your ability to grow your business.
Studies show that 80% of B2B buying decisions are influenced by how the sales process goes, so it's essential to pay attention to these metrics. 
Ninja Mart now offers the ideal packaged solution for FMCG brands which include a reliable sales team, cutting-edge technology integration, and the opportunity for your business to expand further into Southeast Asia's rural regions! Get started with the top regional 3PL by signing up here and embarking on your shipping journey.