When brands first get to know us, they often have questions about our history, services, and operations. We understand that choosing a logistics partner can be challenging, which is why at Ninja Mart, we take great pride in our partnerships with industry-leading brands. If you are curious to learn more about us and how we address these concerns, keep reading:
Frequently Asked Questions
1. How old is Ninja Mart and how did we begin?
Having launched in February 2021, Ninja Mart is currently 2 years old! We started our expansion in the Mekong Delta region in Southern Vietnam and have since achieved full coverage in the area. In October 2021, we launched in Peninsular Malaysia with BAT as our first brand partner and we gradually expanded to include multi-category products in our distribution portfolio, such as Julie's Biscuits and Cameron Valley.
2. What is Ninja Mart's current store coverage area?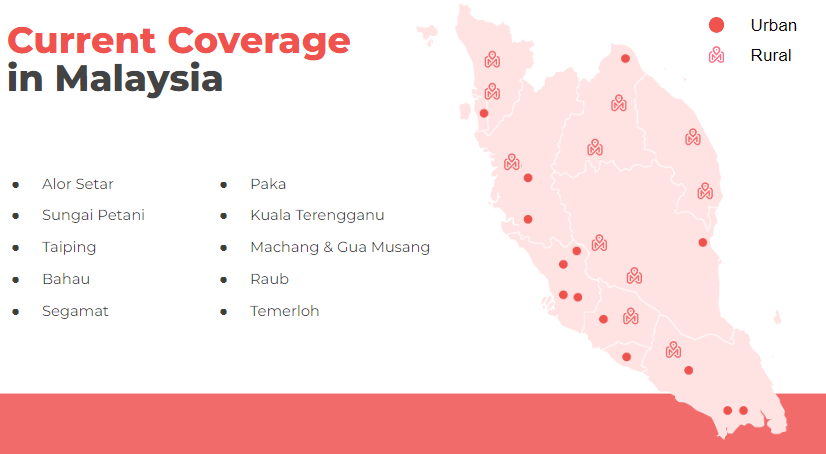 Ninja Mart has an expansive network of 38,000+ outlets in Peninsula Malaysia, with 30,000+ outlets in suburban areas and 8,000+ outlets in rural areas. We have expanded across 11 states, achieving full rural and suburban coverage.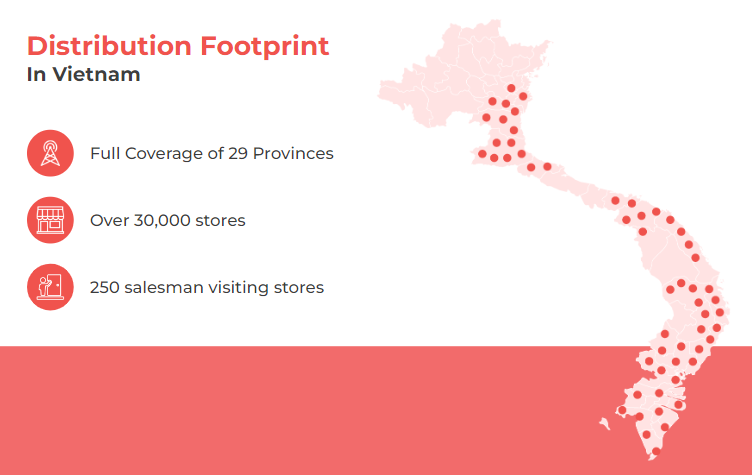 In Vietnam, we have over 30,000 stores across 29 provinces, with 250 salesman visiting the outlets every week. 
3. What is Ninja Mart's business model?
 In Malaysia, Ninja Mart employs a van sales model in rural areas.
 For the van sales model, Ninja Mart's salesmen bring along popular regional grocery items in their van during weekly market visits. Retailers can purchase based on their demand, and our salesmen will take care of the payment.
In Vietnam, we employ a pre-sales model where customers can place orders through the mobile application or during a sales visit. Once the orders are received, we process and deliver them within 48 hours!
We also facilitate through our Zalo account to place orders. Simply reach out to us through Zalo chat with your store details and order, and dedicated salesmen from the team in-charge of your area will follow up with you. Similar to Malaysia, your orders will reach your store within 48 hours.  
4. What is the frequency of outlet visits by Sales Representatives?
To ensure efficient coverage, our sales representatives use a progressive van routing system for route optimisation. On average, they cover about 30 outlets a day, ensuring a weekly visit to each store.
These weekly sales visits allow us to be well-versed in the preferences and habits of grocery store owners. You can then be assured that this information is passed on to you, allowing your brand the full suite of expertise needed for success in new markets.
5. How many distribution centres does Ninja Mart have? 
Currently, we have 10 distribution centres strategically located across West Malaysia and 27 across Vietnam. This allows us to provide retailers with quick fulfilment and cater to the growing demands in the rural markets. 
6. How does Ninja Mart keep track of sales transactions? 
Ninja Mart provides retailers with receipts for every transaction they make with us. Each transaction is keyed in by our sales reps and will be uploaded to our own in-house application for Ninja Mart to monitor and analyse. 
7. What are some insights on performance that Ninja Mart provides to clients?
Ninja Mart provides monthly reports such as inventory forecasting, demand insights, and in-depth analyses on SKUs performance. These reports are tailored to your brand and business objectives, providing you with actionable insights to drive growth and success. Don't hesitate to reach out to us to learn more, we're here to support you in achieving your business goals. 
Still have a question?
If you require additional information, reach out to us through the Contact Us page or by email!